Cross Stitching 101: Beginner-Friendly Free Patterns to Get You Started
Are you keen to start cross-stitching but don't know where to begin? Look no further! We have put together a comprehensive guide to help you get started with cross-stitching 101 effortlessly.
The Essential Tools for Cross-Stitching
Before you start your first cross-stitch project, you need to have the right tools. Here are the essential cross-stitching tools that you will need:
Embroidery Hoop
The embroidery hoop is a vital tool in cross-stitching that holds the fabric taut while you stitch. It ensures that your stitches are neat and even. You can choose plastic, wood or brass hoops depending on your preference.
Needles
You will need cross-stitching needles that are specifically designed for the craft. They have a larger eye to accommodate the embroidery floss.
Embroidery Floss
Cross-stitching uses thread called embroidery floss, which is made up of 6 strands. The thread comes in a range of colors and shades, making it possible to create various designs.
Cross-Stitch Fabric
Choose a good quality cross-stitch fabric that is easy to stitch on and complements your embroidery floss. Aida cloth is a popular choice for beginners because of its clear weave.
Cross-Stitching Patterns for Babies
If you're looking to create something special for a new baby, then free cross-stitching patterns are a great place to start. From cute animals to enchanting fairies, the possibilities are endless.
How to Get Started with Cross-Stitching
Now that you have your essential tools and patterns ready, it's time to start cross-stitching. Here's how:
Setting Up Your Fabric and Hoop
Cut your fabric to size and then place it in the embroidery hoop. Tighten the hoop to ensure that the fabric is taut and doesn't wrinkle.
Threading the Needle
Unravel the embroidery floss and cut it to your desired length. Thread your needle with one or two strands of the floss, depending on your pattern's requirements.
The Cross-Stitching Technique
Start by stitching from the bottom left corner diagonally to the top right corner. Then stitch the top left to the bottom right corner. Continue with the pattern, making crosses as you go along.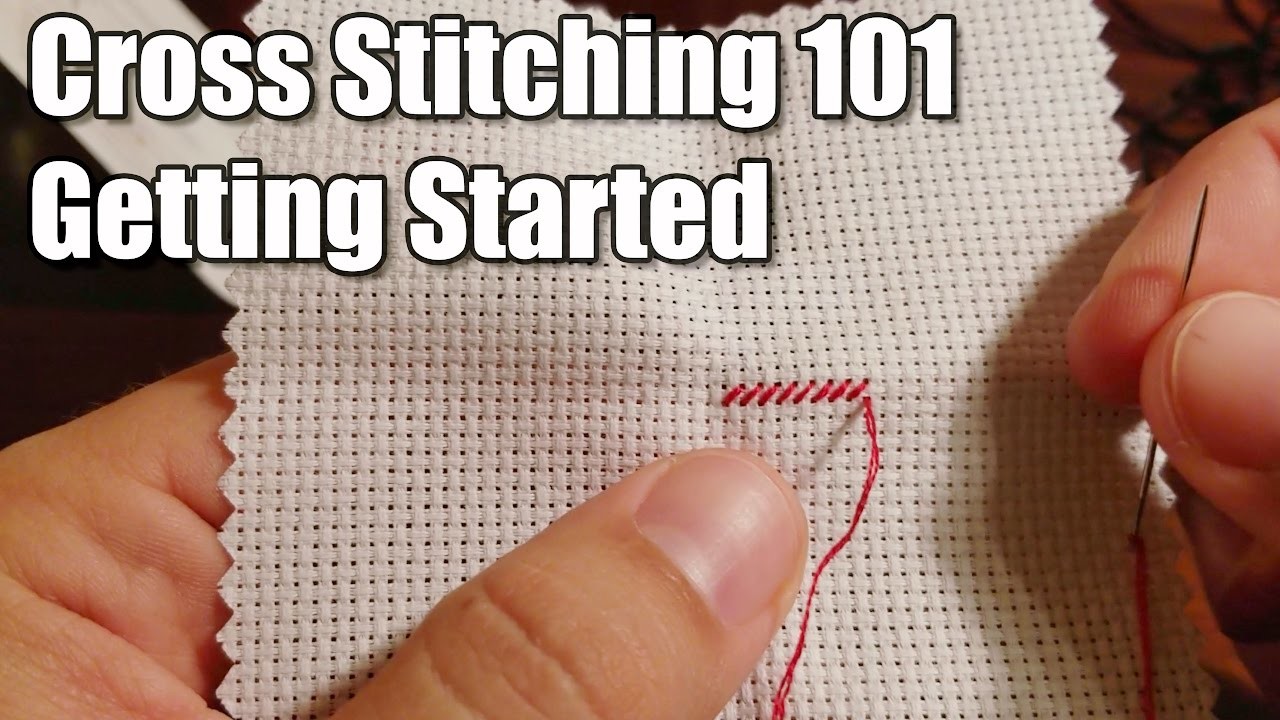 Free Cross-Stitching Guide
If you want to know more about cross-stitching, then check out this free guide. It is a comprehensive resource that covers everything you need to know about cross-stitching. From the essential tools to the advanced techniques, this guide has got you covered.
Interesting Facts about Free Cross Stitch Patterns
Cross-stitching is a fun and creative hobby, and did you know that:
There are thousands of Free Cross-Stitch Patterns Available Online
You can find free cross-stitching patterns for every occasion online. Whether you're looking for a pattern for a baby shower, a wedding, or even a housewarming gift, you are spoilt for choice.
Different Countries Have Their Styles of Cross-Stitching
The US and Canada generally use the Aida cloth for cross-stitching, while in Europe, linen fabrics are more popular. In Asia, they stitch on silk, and in South America, they use Peruvian embroidery techniques.
Cross-Stitching is Good for Your Mental Health
Cross-stitching is a relaxing, stress-reducing craft that can help with anxiety and depression. It is a great way to unwind and soak in some much-needed "me" time.
Conclusion
Cross-stitching 101 is an easy and enjoyable craft to learn. With the right tools, patterns, and techniques, you can create beautiful cross-stitching designs that will impress everyone. So, grab your embroidery hoop and get started today!