From Aida to Zweigart: Everything You Need to Know About Cross Stitch Patterns and Charts
In the world of cross-stitching, the type of fabric you choose can make all the difference in the final product. One of the most popular brands of cross-stitching fabric is Zweigart. Let's take a closer look at what Zweigart has to offer.
Zweigart's Aida Fabric
Zweigart's Aida fabric is perhaps the most well-known product in their lineup. This fabric comes in a variety of thread counts, including 14, 16, and 18. The fabric is made of 100% cotton, which makes it easy to work with and very versatile.
14 Count Aida Fabric
The 14 count Aida fabric from Zweigart is perfect for beginners. It has a lower thread count, which means the squares are larger and easier to see. This fabric is a great choice for simpler designs or for those who are just starting out with cross-stitching.
Zweigart's Finest Fabric
If you're looking for a high-quality cross-stitching fabric, look no further than Zweigart. Their Aida fabric is widely considered one of the finest in the world. Made with 100% cotton and available in a range of thread counts, you won't be disappointed in the quality of this fabric.
Precut Aida Fabric
Zweigart also offers precut Aida fabric in a range of colors and patterns. This saves time in the cutting process and ensures that all your pieces are the same size. The 18 count Fein-Aida (pictured above) is a great choice for more intricate designs.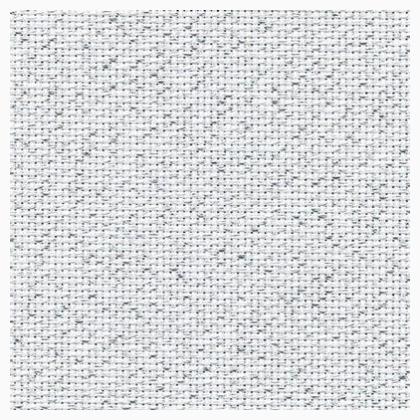 Silver Lurex Aida Fabric
If you're feeling fancy, give Zweigart's Silver Lurex Aida fabric a try. This fabric adds a touch of sparkle to your cross-stitching and is available in 14 count. It's perfect for holiday decorations or any project where you want a little bit of shine.
Dirty Aida Fabric
Zweigart's Dirty Aida fabric (pictured above) adds a rustic touch to any cross-stitching project. The 14 count fabric is dyed to give a slightly aged and weathered look. It's perfect for projects with a vintage or country feel.
Conclusion
Zweigart offers a wide range of cross-stitching fabrics to choose from. Whether you're a beginner or a seasoned pro, there's a fabric that's perfect for your project. And with the quality and reputation of Zweigart behind it, you can be sure that you're getting a high-quality product that will stand the test of time.