From Concept to Creation: How to Design Your Own Cross Stitch Patterns
Do you love cross stitch but can't seem to find a pattern that truly speaks to you? Look no further than designing your own cross stitch pattern! With a few helpful tips and resources, you'll be on your way to creating a unique and personal piece that you'll cherish for years to come.
1. Using Printable Grids
One helpful tool for designing your own cross stitch pattern is a printable grid. These grids provide a simple and organized way to map out your design. Simply print a blank grid onto a piece of paper and start sketching your design onto the squares. You can also find pre-made grids with different sizes and stitch counts to fit your project needs.
1.1 Choosing the Right Grid Size
When selecting a grid, consider the size of your design and the size of your fabric. A smaller grid can make it challenging to fit in all the details of a complex design, while a larger grid may result in a fabric that is too large for your liking. Experiment with different grid sizes until you find the perfect fit.
2. Converting Pictures to Patterns
If you have a specific image or picture in mind for your cross stitch project, you can easily convert it into a pattern with the help of a few websites. Simply upload your image and select your preferred stitch count and color palette, and the software will generate a pattern for you to follow.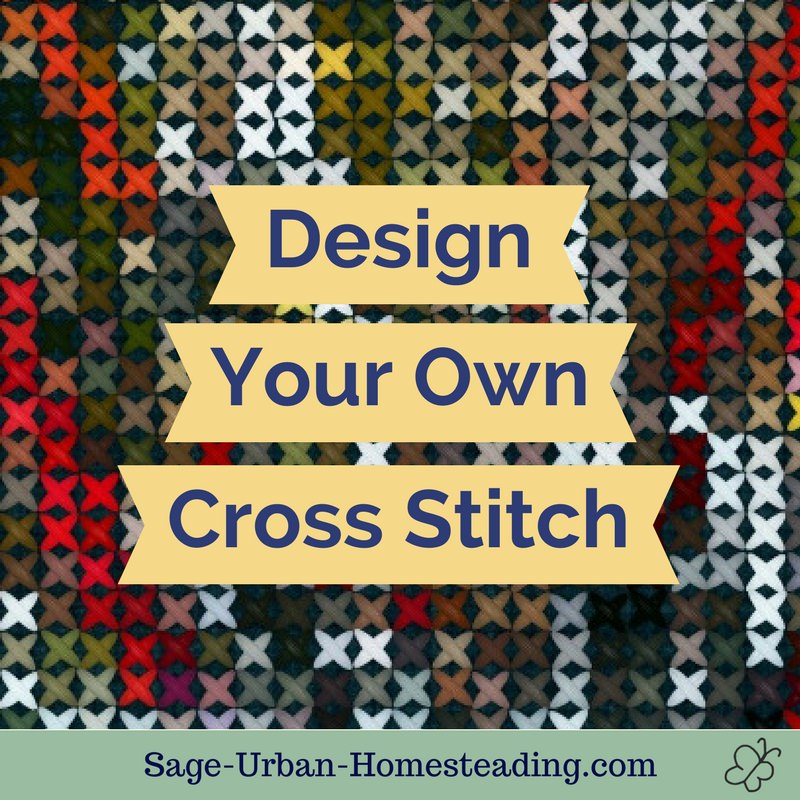 2.1 Finding the Right Image
When selecting an image to convert, consider the level of detail and complexity. Images with too much detail may result in a pattern that is difficult to follow, while simpler images may not provide enough visual interest. Choose an image that speaks to you and matches your skill level.
3. Sketching Your Own Design
If you have a creative side and enjoy drawing or sketching, consider sketching your own cross stitch design onto graph paper. This will allow you to create a truly unique and personal pattern that reflects your style and interests.
3.1 Experimenting with Colors
One benefit of sketching your own design is the ability to experiment with different color palettes. Try out different color combinations and see which one best complements your design.
4. Using Cross Stitch Software
For those who prefer a more high-tech approach, consider using cross stitch software to design your own pattern. These programs offer a wide range of features, including the ability to change colors, add text, and preview your final design before starting to stitch.
4.1 Taking Advantage of Software Features
While the features of each software may vary, take advantage of any tutorials or support options offered by the program. Many software programs offer user communities that can provide guidance and help troubleshoot any issues you may encounter.
5. Tips for Successful Stitching
Once you've designed your pattern, it's time to start stitching! Keep these tips in mind for a successful cross stitch project:
Invest in high-quality materials, including fabric, thread, and needles
Always start in the center of your pattern and work your way out
Keep your stitching neat and clean to make counting and correcting mistakes easier
Take frequent breaks to prevent eye strain and hand fatigue
Enjoy the process and don't rush your stitching
With these tips and resources, designing and stitching your own cross stitch pattern is a fun and rewarding way to express your creativity and make a one-of-a-kind piece of art.