Memories in Stitches: Convert Your Photos to Cross Stitch Patterns
Cross stitching has become a popular hobby that allows individuals to create beautiful pieces of art in the comfort of their own homes. With the advancement of technology, it has become easier to convert images into cross stitch patterns, making the process even more accessible to beginners. In this article, we will explore the different ways you can convert your favorite photos into a cross stitch pattern.
1. Cross Stitch Freebies
If you are new to cross stitching or looking for inspiration, cross stitch freebies are a great place to start. These websites offer free patterns that you can download and use to create your own unique pieces. One of the best places to find cross stitch freebies is Pinterest. With over 115 freebies available, you are sure to find a pattern that suits your style.
2. Starting Your Cross Stitch Project
Before you start stitching, it is important to know how to begin your project. A video tutorial is available that shows you how to start your cross stitch project properly. It covers the basic steps, including how to make a knot and how to weave in the ends. It is an excellent resource for those who are new to cross stitching or those who need a refresher.
3. Converting Images to Cross Stitch Patterns
Converting an image to a cross stitch pattern can sound like a daunting task, but it is easier than you think. There are many online tools that allow you to upload your favorite photo and convert it into a cross stitch pattern. These tools allow you to customize your pattern by selecting the number of colors and the size of your stitching area. One of the best tools available is the Convert Image to Cross Stitch Pattern tool, which produces high-quality patterns that are easy to follow.
4. Digital Files
Digital files are an excellent option for those who want to convert their photos into cross stitch patterns. You can upload your photo to a website that specializes in creating digital files and have the pattern emailed directly to you. This is a great option for those who do not have the time to create their own pattern or do not have access to a printer.
5. Fiverr
Fiverr is a website that connects individuals who need services with freelancers who offer those services. If you do not have the time or inclination to create your own cross stitch pattern, you can hire a freelancer on Fiverr to do it for you. You can select a freelancer based on their reviews and portfolio to ensure that you get a high-quality pattern.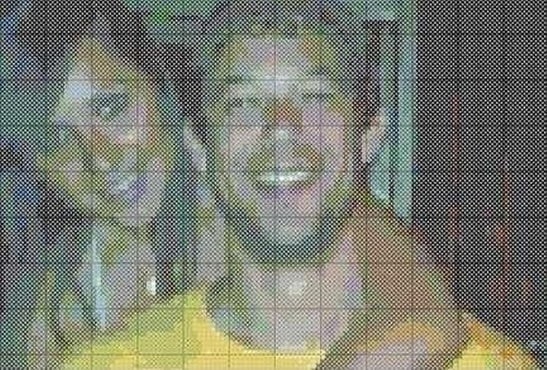 Final Thoughts
Now that you know how to convert images into cross stitch patterns, it is time to get started on your next project. Whether you choose to use a free pattern or create your own, cross stitching is a fun and rewarding hobby that can result in beautiful pieces of art that you can cherish for years to come. Happy stitching!