Stitch Your Heart Out with These Free Cross Stitch Patterns of Hearts
Cross-stitching has been a popular hobby for decades now, and it's not hard to see why. There's something inherently calming about taking a needle and thread to a piece of fabric, creating intricate designs with nothing but patience and a steady hand. Whether you're an experienced cross-stitcher or just getting started, there's one design that is sure to be a hit - hearts!
Cross-Stitching with Hearts
Hearts are a classic design that can be incorporated into just about any cross-stitch project. They're perfect for making gifts for loved ones, decorating your home, or just creating something pretty for yourself. And with so many heart-themed cross-stitch patterns out there, you're sure to find one that speaks to you.
The Beauty in Monochrome
Monochrome designs are a popular choice for cross-stitching, as they offer a classic, timeless look. This stunning black and white heart design is a perfect example of this - the intricate detailing of the hearts as they intersect and overlap is simply mesmerizing. Use this pattern to create a stunning piece of wall art or a heartfelt gift for someone special.
Colorful Hearts and Happiness
Of course, if monochrome isn't your style, there are plenty of colorful heart patterns available too. This fun heart-away pattern uses a bright, cheerful color scheme to create a design that's bursting with joy. The simplicity of the design means that it's a great choice for beginners, while the bold colors make it a real standout piece. Stitch this pattern onto a pillow, t-shirt, or tote bag for a touch of whimsy wherever you go.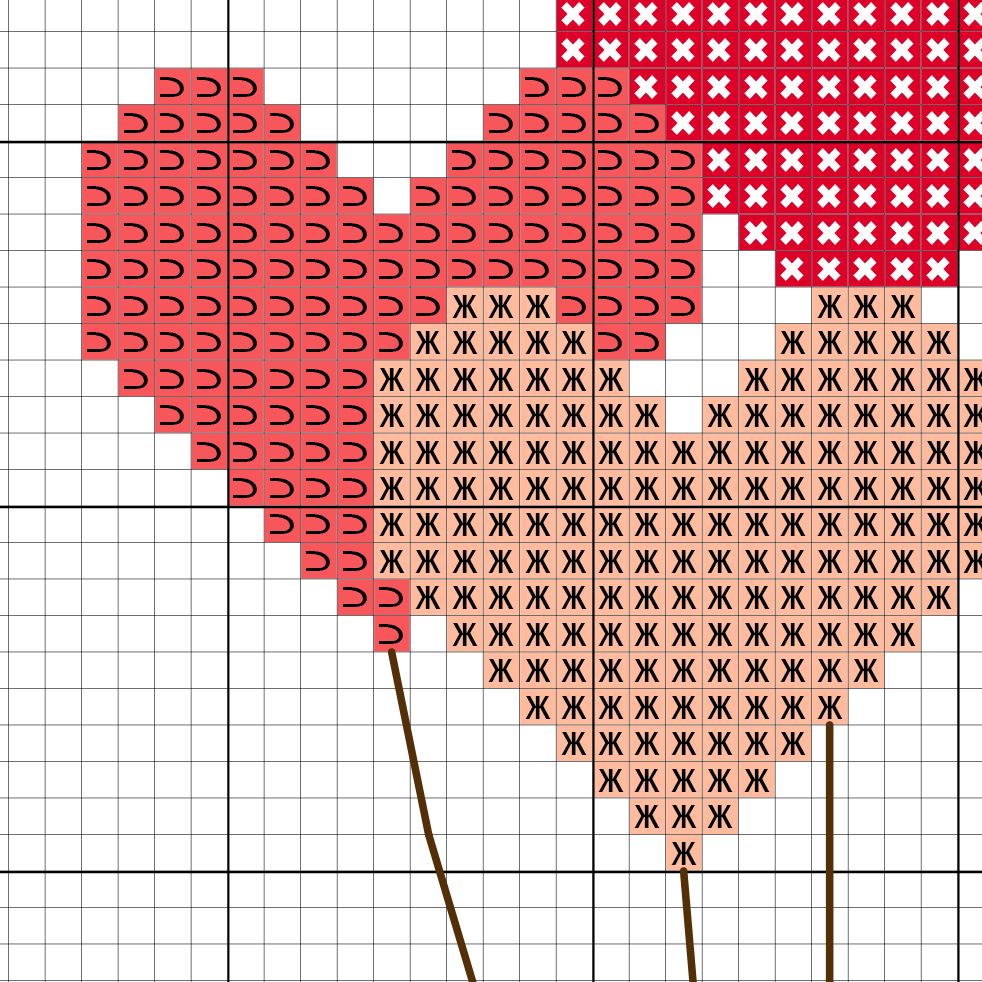 Heart Over Heart
This lovely heart-over-heart cross-stitch pattern is a testament to the power of simplicity. The overlapping hearts create an elegant geometric pattern that draws the eye and creates a sense of harmony. The pink and blue color scheme is a great choice for a baby blanket or a child's room, but could easily be adapted to fit any color scheme you like.
Cross-Stitching Love Everywhere
Hearts are perfect for just about any occasion, from Valentine's Day to anniversaries to just because. This lovely set of heart patterns offers four different designs to choose from, each one more intricate and detailed than the last. From the delicate lace-like heart to the bold, graphic design, there's something here for everyone. Use these patterns to create a one-of-a-kind piece of wall art or to personalize a special gift for someone you love.
Small But Mighty
Finally, if you're short on time or just want to experiment with a new technique, these tiny heart patterns are a great choice. These patterns use a technique called backstitching to create the intricate designs, and the small size means that they're perfect for experimenting with new colors or techniques. Stitch up a bunch of these tiny hearts to create a one-of-a-kind quilt or pillow, or simply enjoy the process of creating something small and beautiful.
In Conclusion
Cross-stitching is a wonderful hobby that can provide hours of relaxation and creativity. Incorporating hearts into your designs is a great way to add a touch of romance and whimsy to your projects. With so many heart-themed patterns available, it's easy to find one that speaks to you - whether you choose a monochrome design, a colorful heart-away pattern, or one of the many other designs out there. So why not pick up a needle and thread and start stitching today?